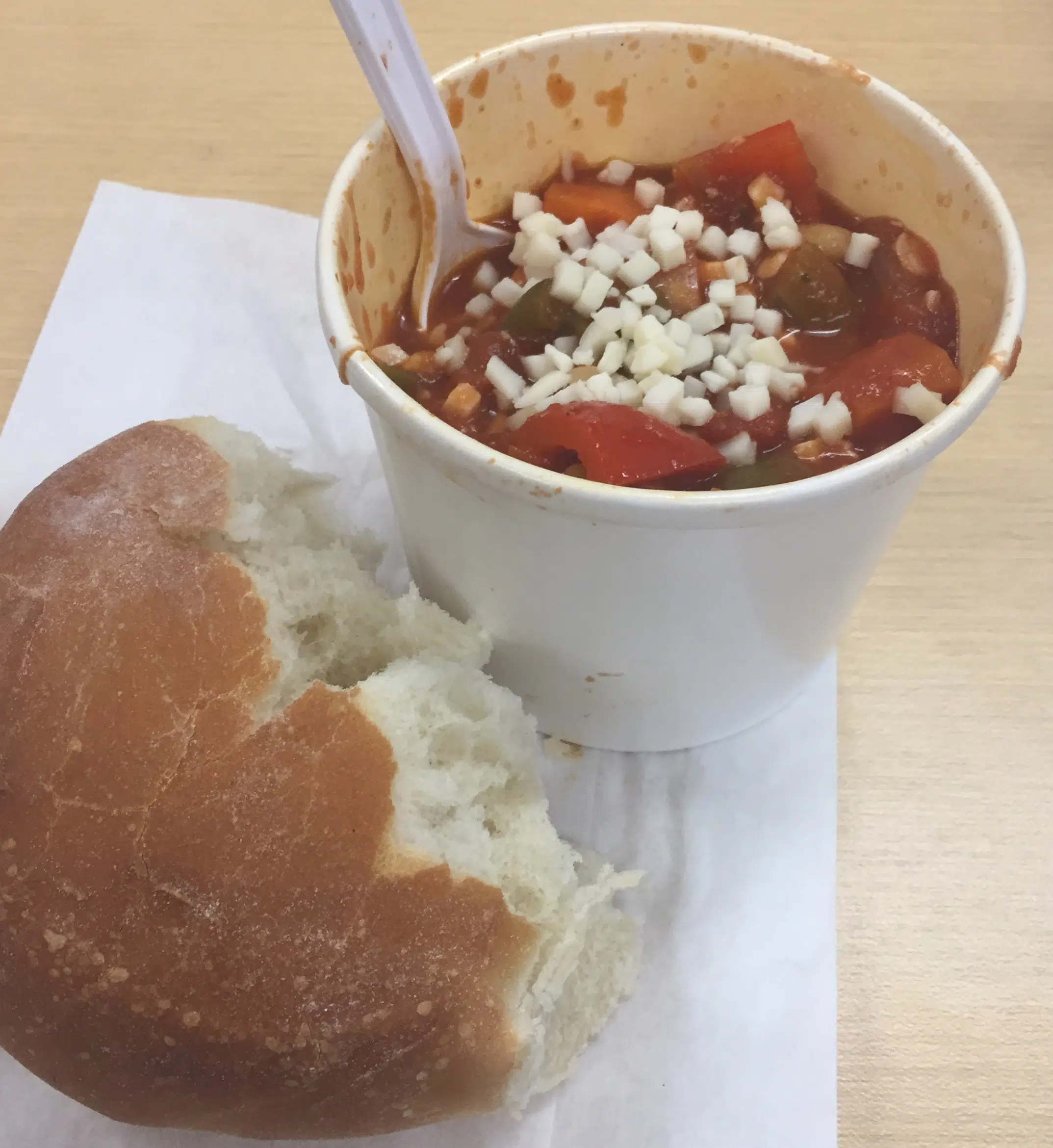 Listen up you Algonquin College Students. I have found THE BEST meal in the Cafeteria.
If you're like me, sometimes you wander into the cafeteria not knowing what you want to eat. There's too many options, and if I'm being honest, none are great. I've been here for about a year an a half, and I'm SICK of everything they serve. It's just too repetitive.
Today was different. Like every other Monday, I walked into the Cafeteria with no specific food in mind. Then I saw it. Those two beautiful, stainless steel cauldrons. What were they, you might ask? The cafeteria Chili.
It's tucked away, sometimes you pass right by. But… I highly suggest scouring the entirety of the Market Place Food Court to find this hidden gem.
Let's get right down to the taste buds. I was faced with a choice, meat or vegetarian. I looked at both options thoroughly, I stood there for about 20 minutes. Thinking, deciding. I knew if I didn't make the right choice, my ENTIRE lunch would be compromised. And then, it hit me. I AM the decider of my own feast-fate. I was going to get a large, vegetarian Chili. And SIS, it did not disappoint.
I'm no foodie, but I do know what my belly likes. And this vegetarian Chili? Hell yes!
I would LOVE to describe it for you, but I don't want to taint the experience of this EARTH SHATTERING Vegetarian Chili. (Meat is still tbd.)